Iscar Olouch
Formal Title
County Executive Committee Member
Primary Affiliation
Migori County Health System
Biography
Dr. Iscar Oluoch-Owino is the County Executive Committee Member (CECM) - Health Services in Migori County Government. She has extensive experience in governance structures in devolved system of government having been one of the pioneers of devolution in Kenya and served as a CECM in various sectors including Health, Water and Sanitation and Agriculture, Livestock Production and Fisheries Development. Iscar, for a period of two years (2015-2017), chaired Intergovernmental Thematic Working Group (ITGW) responsible for development of Policy (ies), Legislation and Standards, appointed by the Council of Governors (CoG) to represent the Counties in the Sugar Pricing Technical Committee in Kenya and currently sits in the Kenya Coordination Mechanisms (KMC) to represent the Forty Seven (47) County Governments CECs for Health in the Global Fund Forum.
Dr. Oluoch has experience with both public and private Sector work environment. Having worked with International Non Governmental Organizations, Government agencies/  state corporations and in the public service, she is well endowed in managing and  implementing need based interventions, emergency response programmes, entrepreneurship and livelihoods programming targeting the rural poor and the vulnerable populations among others. She is quite strong in establishing strategic partnerships with development partners and sustainability strategies. 
Dr. Oluoch is Social/Community Health Development and Programme Management specialist with keen interest in addressing social determinants of ill health. She is a champion of maternal and child health and well being in Migori county and beyond. She has proven and invaluable experience in management of transformative initiatives based on evidence from research.
Image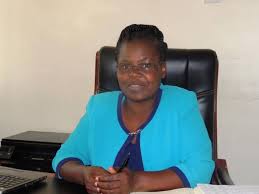 Location
Migori Town
Migori County, Kenya
Kenya