Ranjalahy R. Justin
Formal Title
Public health chair, MD, MPH Co-Principal Investigator, Tandem S.A.R.L.
Primary Affiliation
Tandem S.A.R.L.
Biography
Holder of the public health chair, Prof. RANJALAHY RASOLOFOMANANA Justin has over 40 years of experience in public health administration, teaching, and applied health research. From 1991 to 1993, he was Director of Preventive Medicine at the Ministry of Health and was (i) responsible for the design, management, and implementation of maternal and child health, family planning, vaccination, nutrition and sanitation programs, (ii) National Director of Family Planning Projects (Cooperation with UNFPA and USAID), (iii) Main designer of the national document of "Policy and Standards of Family Planning Services in Madagascar, 1992-1993", (iv) the Promoter the use of partographs in public maternity hospitals. From 1994 to 1997, he was Maternal and Child Health Advisor at the WHO Madagascar Office, then in 1997 he was Regional Safe Motherhood Advisor at the WHO Regional Office in Brazzaville. At the same time, from 1989 to 2008, he was a Professor in Family Health (including MCH and FP) at the Faculty of Medicine of Antananarivo. From 1999 to 2019, he was Director and Supervisor of medical theses focusing on MCH, FP, the Expanded Program on Immunization, and research on the health system. From 2002 to 2015, he was Director-General of the National Institute of Public and Community Health (INSPC) and has taught (to this day) various subjects including family health.
Since 2019, Prof. RANJALAHY RASOLOFOMANANA Justin is a co-principal investigator, affiliated with Tandem S.A.R.L., for the two research projects of the APPHC (Advancements for Postpartum Hemorrhage Care) Projects in Madagascar, in collaboration with the HEARD Project and the Breakthrough-RESEARCH Project of USAID. He brings his unique expertise in Madagascar and enlightened technical advice to enrich the quality of the implementation of the two research projects in the study regions (Atsinanana and Vatovavy Fitovinany).
Image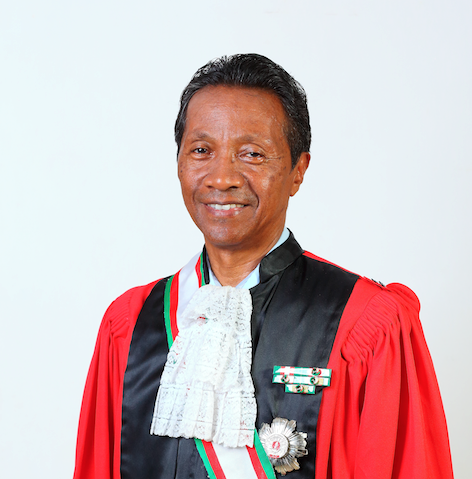 Location
Tandem S.A.R.L.
Madagascar