Sanjiv Kumar
Formal Title
Sr. Deputy Director, Non First Referral Units
Primary Affiliation
India Health Action Trust
Biography
Dr Sanjiv Kumar leads the clinical program in Non First Referral Units portfolio for the Uttar Pradesh Technical Support Unit (UP TSU). In this role, Sanjiv provides technical expertise and support to the Department of Health and Family Welfare and the National Health mission under Government of Uttar Pradesh (GoUP). Sanjiv is leading a large team and helps GoUP to plan, implement and evaluate reproductive, maternal, newborn and adolescent health initiatives of the state. These interventions are essential for ensuring that women and children have the opportunity to achieve the highest standard of health.
With over 14 years of experience in health and nutrition, Sanjiv's areas of expertise include Maternal, Newborn and Child Health program with focus on designing and implementing Facility and community based intervention such as Facility and home based newborn care intervention, MNH intervention at intrapartum and immediate postpartum period and Routine Immunisation strengthening. He successfully led the Nurse mentoring program and helped government to scale up the intervention from 100 block level facilities to 820 block level facilities and district Hospitals.
Prior to joining IHAT, Sanjiv worked with Save the Children as a Newborn and Child health specialist and provided technical support in implementation of facility and community based newborn care in UP and Bihar. He also worked as the Divisional Health and Nutrition consultant at UNICEF and provided technical support to GoUP in the field of child health including immunisation, maternal health, newborn health, nutrition and sanitation. He has also contributed immensely to the public health and development sector during his association with prominent organisations like USAID – Maternal and Child Health Integrated Program, ICMR International Federation of Anti-Leprosy Association and Indian Council of Medical Research. Sanjiv has received his MBBS degree from Mysore Medical College, Mysore and completed his MD (Community Medicine) from King George's Medical University, Lucknow. 
Image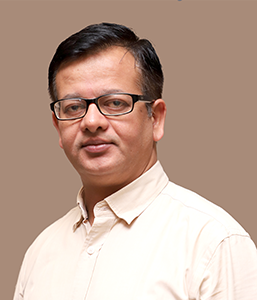 Location
India Health Action Trust E17, 3rd Floor, Defence Colony,
New Delhi – 110024
India