Navrongo Health Research Centre
NHRC's Vision
The Navrongo Health Research Centre (NHRC) aims to be a National and International Research Centre of excellence that systematically conducts high quality demographic and health research to inform policy. As a research institution, the Centre is committed to the improvement of the health status of Ghanaians and the world at large.
Mission statement:
The NHRC is set up to conduct research into major national and international health problems with the aim of informing policy for the improvement of health. This will be achieved by focusing primarily on assessing the impact of interventions through community and clinical trials, social and demographic research, and human resource development.
Our overall objectives at Navrongo Health Research Centre are:
To enhance the development of evidence-based policies by generating relevant and empirical knowledge and information on priority health areas.
To facilitate the process of translating research findings into policy through dissemination and publication in peer-reviewed journals.
Our Specific Objectives are:
    To promote the health of deprived communities through research and education.
    To identify and develop appropriate research tools that can adapt to changing research needs and priorities.
    To develop collaborative links with other local and international institutions for the purpose of strengthening capacity and sharing knowledge.
    To strengthen and sustain a DSS that serves not only as a platform for research but also as a model for replication in other similar sites.
    To enhance national capacity for health research through internal and external training of research staff.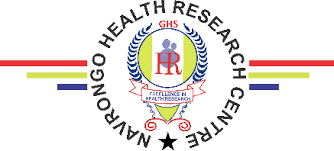 Contact Information
administrator@navrongo-hrc.org
Location
Navrongo Health Research Centre
PO Bost 114
Navrongo - Upper East Region
Ghana