The Virtual Mentor
Virtual Mentor is a hands-free decision-support chatbot that engages the health worker in an algorithmic, audible conversation through the most efficient and effective response to a crisis. Conversation scripts rely on global, national, and local guidelines and are crafted by teams of health workers representing every level of care within a system.
At the bedside of every mother and infant, Virtual Mentor augments health care capacity by elevating each worker to the highest scope of practice and minimizes human errors associated with imperfect information recall and anxiety.
HISTORY
In 2017, Tiffany Lundeen, a midwife who was also leading the design of the UCSF Preterm Birth Initiative's Group Antenatal Care trial in Rwanda, conceived of Virtual Mentor while reviewing how to use an automated external defibrillator. She invited her colleagues Anthony Wanyoro, Dilys Walker, and Hannah Park to join her in a pitch to Saving Lives @ Birth (SL@B) Development XChange. Virtual Mentor won a SL@B seed grant that year to pursue a proof of concept and focus on treatment of postpartum hemorrhage.
In 2018 Virtual Mentor was a finalist for the Johnson & Johnson Gen H Prize and received generous funding to build and test a prototype. In 2019 the team received the SL@B funds from Grand Challenges Canada to complete scoping and design activities in Kenya.
In early 2020 we tested Virtual Mentor with 16 nurses and midwives in Kenya, and have continued to iterate the tool based on their user feedback.  In the fall of 2020, the team introduced Virtual Mentor for training in Madagascar to prevent postpartum hemorrhage.
Funder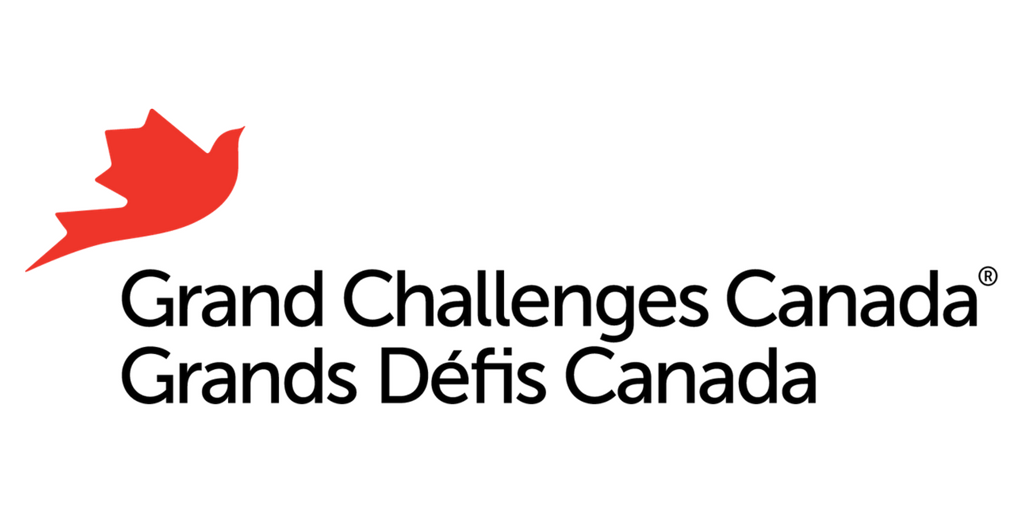 Key Partners